from: Fred B.
Fred's garage
This was my first H.D., '91 FLHS. The result of this wreck is the reason for my early retirement from work and skydiving.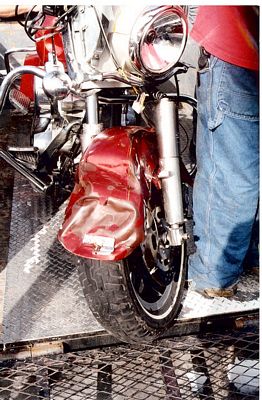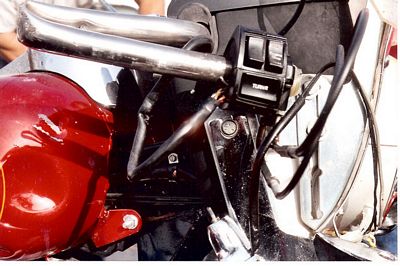 The replacement, '01 Roadglide Scream'n Eagle. Keep riding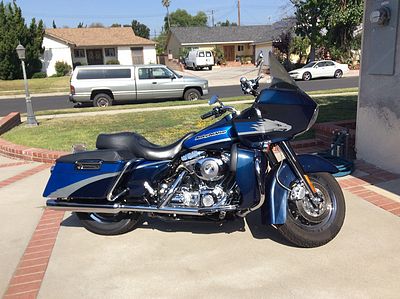 My first basket build. All year and model correct parts went into this one, an '85 FXST. Started with a frame and motor. Purchased most of the parts from H.D.
Factory combined early shovelhead parts with late model evo motor and electrical system. Motor is a 96 cid with S&S barrels, heads, carb.
Has 4 speed kick start AND electric start. They call this the bastard year.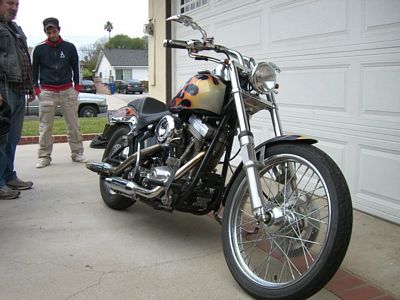 All the hard stuff was done when I started working on this one. A ton of work went into this by the previous owner, it's a "must see". Photo doesn't do it justice.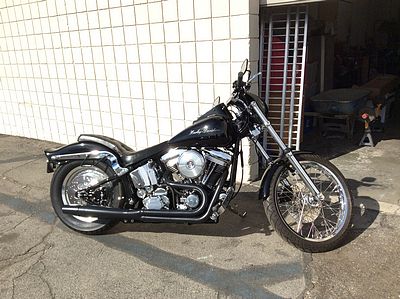 '03 Sportster, 100yr. anniversary edition. Low milage, all original.