AIR TRASH Welcome's It's Newest Members



Pauline Williams

and

Joyce Young

Abducted by Fred at the Pineers Reunion, 3-9-18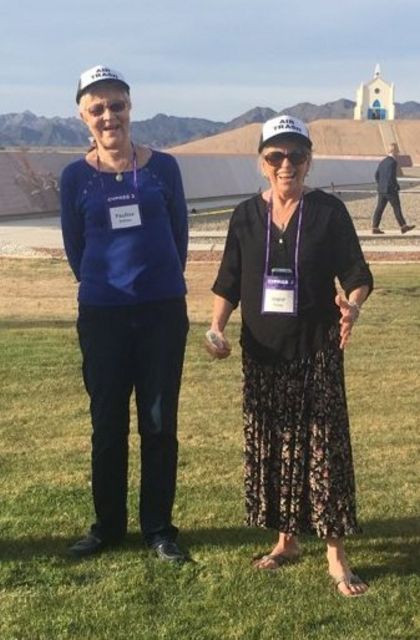 photo by: Alicia Moorehead
During the Pioneers Reunion at the Museum Of History In Granite,
With several Air Trash Hero's in attensdance,
Pauline Williams and Joyce Young, After singing the Air Trash Song, Got TRASHED!
We welcome Pauline and Joyce to the lowest points of their lives and give them a Laurel and Hardy welcome.
The Air Trash Brotherhood is TWO members closer to world domination.