Taft Trip
photos by: Fred Basile & Don Vredenburg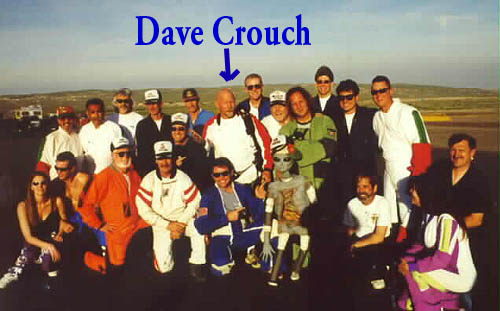 Shown above, Everyone poses for a picture before the "Formation Load" on saturday evening using a Beech D18 and a King Air. Many thanks goes to Dave Crouch, owner of Skydive Taft. We all had a wonderfull time and vow to be back. Thanks also to Monterey Skydiving and "Fly by Nite" for the aircraft.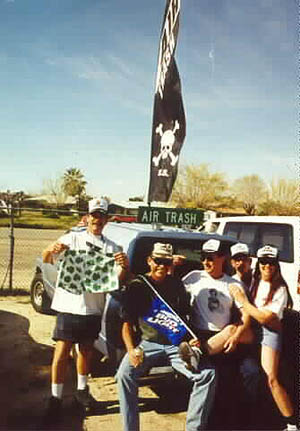 Bully shows off his St. Patty's day shorts over in the "Trash Zone".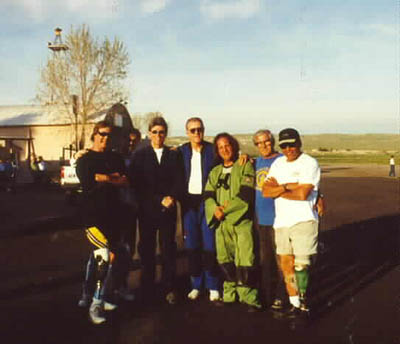 Lyle Cameron and other members of "Pieces Of Eight". It was Lyle's birthday that weekend and we all wanted to celibrate with him. The jumps for this weekend were made up of a mixture of Air Trash, Pieces Of Eight and The Latin Skydivers. Geeesh, is this safe?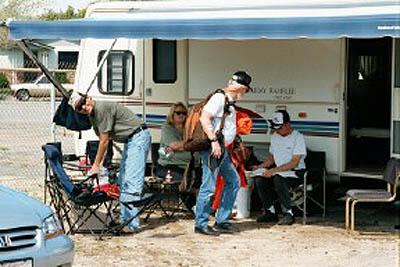 Getting comfy at Air Trash Headquarters... Fred's travel trailer...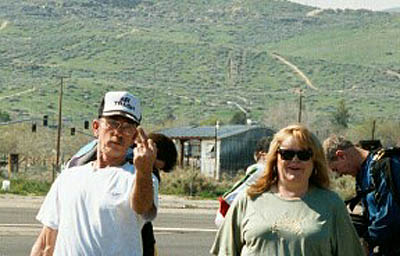 Danny and Malinda Hayden greet the camera with the "Number ONE!" sign.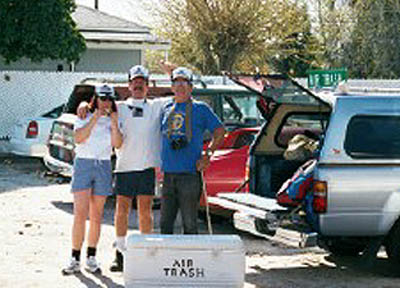 Back at the "Trash Zone", Bully gets out the Official Air Trash Cooler in anticipation of the last dive of the day. Helping are Linda and Don.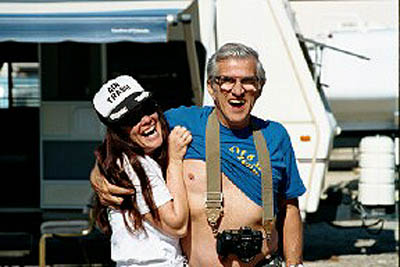 Linda Hardesty shows off Don Vredenburg's tan lines. What a SILLY TIT!
Back to Home