Tom "ANIMAL" Frederickson
&
Randy "STINKY" Green
Memorial and Celebration of Life
September 26, 2020 Skydive Perris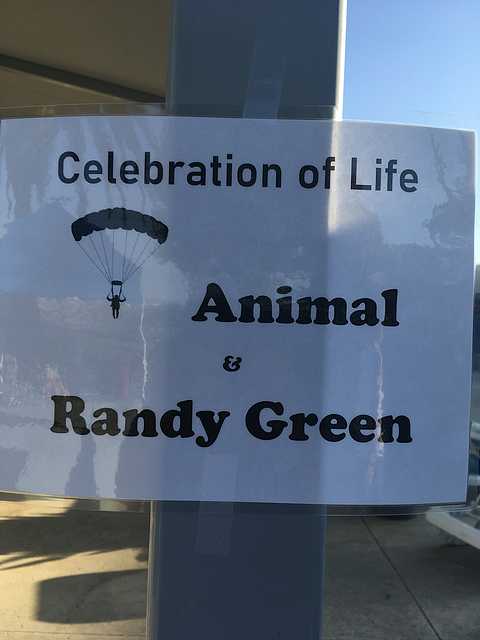 On September 26th. 2020, Air Trash said our final good-bey's to two of our long time members, Randy Green and Tom Frederickson.
The memorial and the two ash dives was hosted by SKYDIVE PERRIS, Thanks Ben and Diane.
And to everyone that organized the loads, prepared food and of course the bartenders that put up with us.
---
Randy suffered a fatal hart attack at his home in Marina Del Rey in Southern California.
Animal lost his battle with Cancer at his home in Jacksonville, Florida.
---
MEMORIAL PHOTOS
Click on any of the thumbnail pictures below to see a larger image of that picture. Use your BACK BUTTON to return to this page.
photos by: Fred B.
---
photos by: Larry Walsh
more photos to come
---
videos by:
Terry Weatherford
stills by:
Terry Weatherford
and
Larry Walsh
Tom "ANIMAL" Frederickson
Ashdive 9/26/2020
---
Randy "STINKY" Green
Ashdive 9/26/2020