Message Posted 5-31-21
from: Chet Bennett

Just got word that Danny Hayden has been in the hospital in Fountain Valley since the 1st. of the month (october) with covid.
He is about to be released into rehab.
---
Message Posted 5-31-21
from: Fred B.

I'd like to start off by thanking Skydivetaft for putting on a great boogie. For the $19.00 boogie fee, you got the 2021 Ol Farts Boogie T-shirt, 1 jump ticket to altitude, free beer and food (steak and lobster) and entertainment. The Blues Band was GREAT!

Attendance was much more than expected, well over 250 jumpers and their families and friends. It was apparent that just one Cesna Caravan wasn't enough to accommodate everyone so they made a call to Perris for a couple of Otters and a Sky Van. March AFB even sent a JATO equipped C-130 (for Taft's short runway) to help with the BIG WAY formations.
Everyone had a great time. After the beer ran out, the Taft Police Department gave everyone police escorts from the dropzone to the bar in town and back. A few officers even joined in at the bar for Tequila Shooters, what a geat bunch of guys.

It started on Friday night with night jumps out of the Caravan. Saturday morning after the extra aircraft arrived, the action really started. The C-130 was taking jumpers to 25,000 ft. for HALO jumps. Several records were broken, no bones. The local news station was brodcasting live all weekend. Some celebrities even showed up, Ron Howard, Clint Howard, Clint Eastwood, Natali Wood, James Wood, Jim Jordan, Michael Jordan, Michael Jackson, Jessie Jackson and John Wayne.

This year they even had two Bell Jet Ranger helicopters and several hot air balloons that flew in from Palm Springs. The hot air balloons only went up in the mornings and on Monday afternoon they all took off together to catch the late afternoon wind current for the flight home.

We even did an Ash Dive for Patty Christman, she had a malfunction, the bag failed to open. We'll have to schedule another one in the near future, stay tuned.

See y'all next year.
---
Message Posted 5-9-21
from: John Bull

Hi Fred,

Randy Forbes called yesterday & wants to know if you can post something for him on the A.T. website.

He's moving back to his home state of Indianapolis in early June. He's going to be at Perris dz next Sunday May 16, to make 3 jumps & then from 2:00 - 6:00 PM in the Bombshelter, there will be a party. He'd like any available Air Trashers to attend.

Arrgh arrgh arrgh
---
Message Posted 4-25-21
from: Pat and Alicia Moorehead

Greetings to our family, friends, and fellow skydivers all over the world.

We want you to be among the first to know that Pat is planning to celebrate his 90th birthday at Skydive Perris on Saturday, 20 November, 2021. We will be raising funds for a charity (to be announced later).

Pat will make 9-jumps (one for each decade of his life), beginning early and finishing about noon. The DZ Management is in full support of this event and is planning a party at the DZ swimming pool afterwards.

We'd like you to be there - or, if you cannot, to celebrate with us wherever you are.

Please pass the word in case we have failed to send this mail to everyone.

Thanks - and looking forward,
Alicia and Pat
---
Message Posted 3-8-21
from: Jim Papke

I was down, but not out. I'll be back in the harness again ...
Any Doctor who uses Kevlar Paracord to put me back together, with some USDA-Approved Zombie parts, is my kind of surgeon.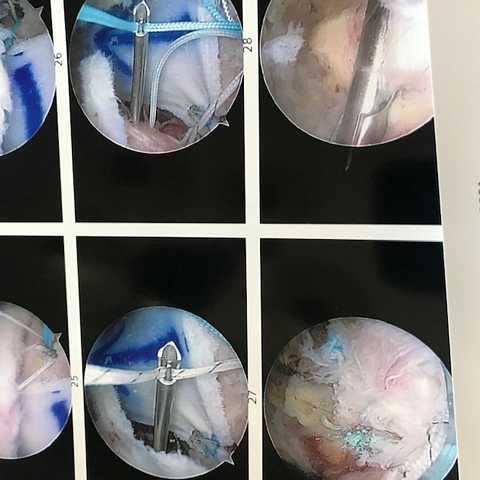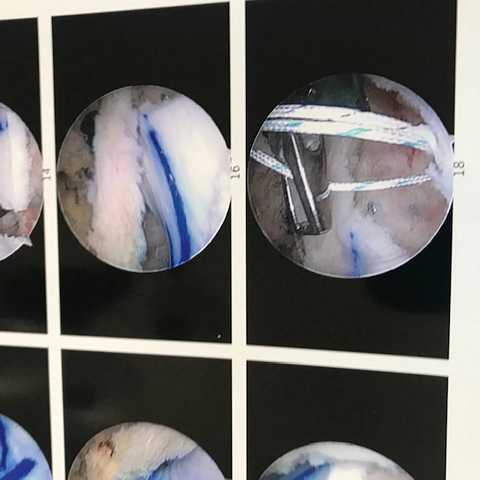 I'LL BE BACK!
Jim Papke
---
Message Posted 2-24-21
from: Pat Moorehead

Hi Fred, Just heard from the grapevine that old-time skydiver Jack Cooley died in San Bernardino this week. I am pretty sure he must have been an Air Trash member, but NOT SURE.
Maybe you could check the roster.

Pat Moorehead
---
Message Posted 1-28-21
from: Laurie Lupica

Hi all, wanted to let you all know that Rigger/Judge and Air Trash member Frank Lupica is ready to sell some of his many sewing machines. (we have eight) If anyone is interested in them, or knows a rigger in need, please let me know. Thanks.

Blue Skies.

Laurie Lupica aka his wife.
contact info: aryanmom60@gmail.com
---
Message Posted 12-24-20
from: Bully

(author unknown)...

'Twas the night before Christmas,
When all through the house,
The whole damn family was drunk as a louse.
Grandpa and Grandma were singing a song,
While "Fred" was in bed, flogging his dong...

Ma home from the cat-house,
And I out of jail, had just settled down, for a good piece of tail.
When out on the lawn there arose such a clatter,
I jumped off of Ma to see what was the matter.

Away to the window I made a mad dash,
Threw open the window and fell out on my ass.
And what to my bloodshot eyes should appear
But a rusty old sleigh and a dozen reindeer.

With a little fat driver stroking his prick,
I knew in a moment, that bastard was Saint Nick.
Slower than snails his chargers they came,
And he cursed & he swore as he called them by name.

"Now Dancer, now Prancer, up over the walls!"
"Quick now damn it, or I'll cut off your balls!"
Then up on the roof top he stumbled and fell,
And came down the chimney like a bat out of hell.

He stumbled and staggered and went for the door,
Then he tripped on his cock, and he fell to the floor.
And I heard him exclaim as he flew out of sight,
"Piss on you all, it's a hell of a night!"

Merry Syphilis & Clappy New Year,
Ho! Ho! Ho!

Santa...
---
Message Posted 10-22-20
from: Fred B.

After a long grueling flight in a Hercules C-130 Attack Gun Ship, which they commandeered at the Chino Airport, Pat and Alicia Moorehead skydived into the thick African jungle where they had to hack a path with machetes for miles to reach shelter from the monsoon rain and deadly animals.

For the real story and photos, click on this link and Pat and Alicia will take you on SAFARI.
---
Message Posted 10-21-20
from: Dianne DiNatale

I met Randy thru my brother Mongo. He was such huge help to my brother and was like family. They loved eating together and would pick up food my brother would order and chow down. Jim Papke and wife Tania would bring them food, too, which they loved so much.
(They brought a lot of laughs when visiting, which was great for both of them.)
Randy cried when we left for China saying he wished he could go with us. He had heart of gold.

Animal I never met, but he would call to chat from time to time and talk about his friendship with Mongo telling of the good times they had.
Both guys are special to me for the the roles they played in my brother's life and I will never forget them. Blue skies my friends. I hope all 3 of them are having fun together, along with the other air trash buddies who have left this world too.
---
Message Posted 10-4-20
from: Jim Papke

Randy Green was a friend.
A cross-coountry trip to Perris, for his ash-dive, is just the sort of thing I accumulate credit card Air-Miles for, but Damn, a simple, shoulder-joint replacement, surgery has me grounded for a while.

So, allow me to say a few words that I would like to have said in the Bomb Shelter that evening.

I got to know Randy because we had a mutual friendship with Mongo. My wife and I visited Mongo often at the V.A. Hospital and she would prepare his favorite meal or we picked up a special carry-out for him. There was always left-overs because we knew Randy would usually be there, and we didn't mind at all.
I used to joke with Randy and tell him his middle name is, "Are-You-Going-To-Finish-That". He didn't mind at all.
On one occasion, as I walked in to see Mongo, I literally bumped into his favorite person there. That was the Hospital Chaplin. The Caplin recoiled from the impact and vocalized his first thought, "Are you friend or family?" I responded with the first thing that came to my mind. I said, "does it matter?" Then I said, what has now become my favorite salutation, "Good friends are like family, and good family are always friends".
Randy was a good friend and good family. We tend to think of our close friends as those who are always there when we need them. That's true. Let's always remember that good friends, and good family, are also those for whome we are always there when they need us.

Blue Skies Randy. You're in good company.

Jim & Tania Papke
---
Message Posted 9-10-20
from: Fred B.
* * * UPDATE 5/4/21 * * *
Still looking for a few jumpers to be on Patty's last skydive. As of this posting no one has replied.
Come on boys and girls, , , is there any Ol Farts still jumping?


---


The ashdive for Patty Christman will be on Sunday the 30th at the 2021 Ol' Farts meet (May 29, 30, 31). Anyone wanting to be on the dive email Air Trash at jumpairtrash@gmail.com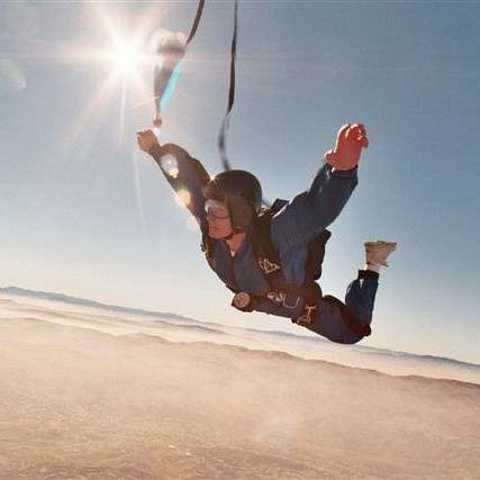 Just got word this morning that long time Air Trash Patty Christman died on Tuesday, 9/8.
In June 2019, she thought she had sufferd a stroke. After a few months of treatments the symptoms were worsening. It was later determined she had ALS, or Lou Gehrig's disease.
Patty was Phil Christman's daughter. Many of you might remember her from Perris, late 70's and 80's. Memorial and Ash Dive date is to be determined but will probably be at the 2021 'Ol Farts Reunion at Taft.
I'll post more info as it becomes available
Fred B.
---
Message Posted 7-9-20
from: Joe Williams

My dad passed away 12/29/19 his name was Bobby Williams. And one of his prize possessions that's now gonna be hung up in my house is this t shirt and photo I had framed for him as a child, felt right to share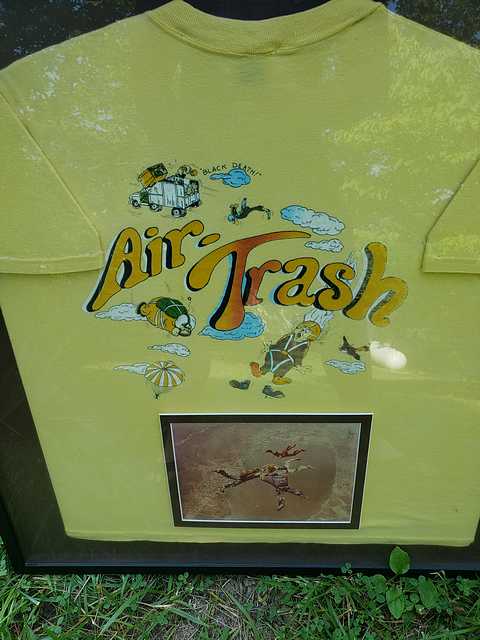 Joe Williams
Joewill297@yahoo.com
---
Message Posted 4-29-20
from: Thomas Peterson

Do any of you old timers on here know Nord Peterson? He's #2 on the Silly Tits member roster and used to fly the jump planes at Perris and Elsinore back in the late 70s-80s? He was my father, just interested to know if anyone that still is on here knows him. Thank you in Advance.

Tommy Peterson
---
Message Posted 4-17-20
from: Peter Hill

message forwarded from: Nancy (Kemble) Wilhelm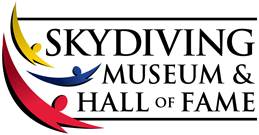 Congratulations to Robert V. "Bob" Lewis who is this year's recipient of the International Skydiving Museum & Hall of Fame Trustees' Award!

The Trustees' Award is given at the discretion of the Board of Trustees to thank special friends of the museum for voluntarily contributing services or making other gestures of goodwill to the skydiving museum in furtherance of its principles and objectives. Lewis will receive the award during the museum's Skydiving Hall of Fame Celebration, October 8 – 10, 2020, at Skydive DeLand, DeLand, Florida.

From 2010-2016, Lewis was instrumental in the creation and roll out of the audio visual presentations for the museum's Hall of Fame Banquets and Induction Ceremonies. He first worked with Howard White, then subsequently Phil Chiocchio. In 2017, he and Chiocchio worked together on a Tiny Broadwick presentation which he presented at the event including one year presenting from a hospital bed with the on-site assistance of Chiocchio. He was also instrumental in securing a commitment for Broadwick's equipment and memorabilia for the museum once it is built.

Subsequent to 2017, Bob contributed to the museum and the sport of skydiving through his photography, research and writings, many of which appear on social media under the museum's banner. He is always upbeat and very dedicated to the sport's history. By utilizing social media on behalf of the museum, Bob acknowledges birthdays of well-known and respected skydiving personalities like D-1 Lew Sanborn thus maintaining awareness and visibility for the museum. As a historical writer, he brings great value to the museum through his various research and writing projects including Ladies of Skydiving. Lewis and Chiocchio have discussed collaborating on a future project to make videos from his research which could be incorporated into the museum's galleries after premiering in the in-house theater.

Lewis is a museum ambassador helping to increase awareness of the museum and providing vital and significant support. He also serves as an advisor on the museum's Accessions & Curations committee. He spends his time away from museum activities on electronic design and engineering.

Bob Lewis is not one of those people who just expects someone else to "do it" but rather sees a need and jumps right in. He has a true love of the sport and the people in it. For these reasons as well as his undying support of the museum's mission, we are pleased to announce Robert V. "Bob" Lewis as the 2020 Trustees Award recipient.

More than 400 skydiving enthusiasts from around the world will be in attendance at the fundraiser which is expected to raise more than $100,000 for the museum. Registration information and a full schedule of events will be available in the museum's Spring/Summer newsletter and at www.skydivingmuseum.org beginning in June. For more information about the International Skydiving Museum & Hall of Fame, visit www.skydivingmuseum.org or contact museum administrator, Nancy (Kemble) Wilhelm, at 407/900-9997 (direct line) or nkemble@skydivingmuseum.org.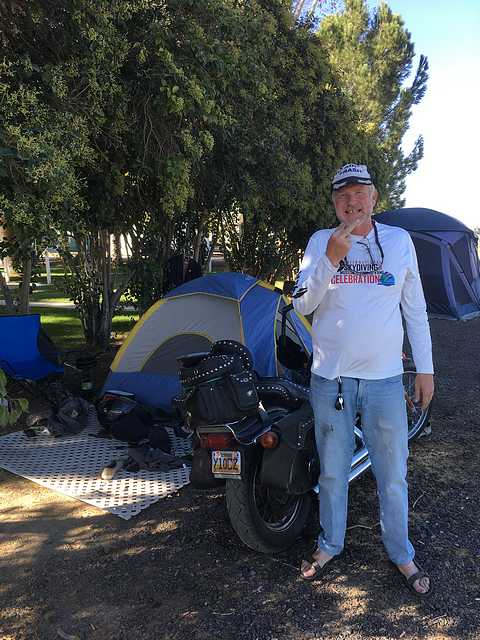 fuck'n biker trash
---
Message Posted 4-15-20
from: Bill Deli

Hi Fred...

Some time ago before Caz Z. died he called me one night asking that I'd "Second The motion" to make "RUSTI" AIR TRASH!! OK.. No Problem!!!
Besides being a Skydiver and "AFF-I!!!" she was Caz's "Care Giver" during his last days.... Really nice lady...
Anyway, I told her to write up a short Bio... # of jumps, licenses , jump hist.. etc and email you..

So , here's to Ben "RUSTI" Moore our newest member of "DIXIE TRASH!!!!"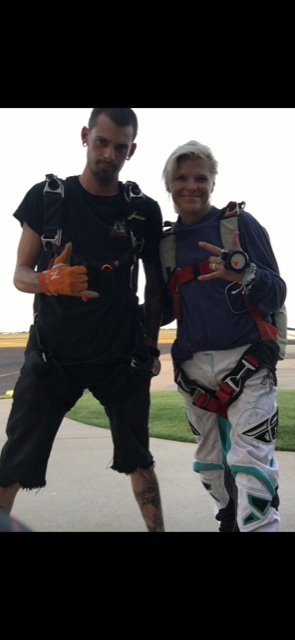 skybill
---
Message Posted 9-23-19
from: Bill Deli

Hi Fred and all "TRASH!!!"
Back in August of last year I posted about our Buddy, "Carlos Gene GODFROG" a "tree frog" who jumped on my AIR TRASH HAT while I was visiting Kevin and Terry down the lane!!....
Those of us old enough to remember Pat Works and the Tales of the GODFROGS skydiving team and all newbies.... stay tuned...
I always wondered about the "GODFROGS and especially why Pat came up with the name "CARLOS GENE????"
The wonder was steeped in the "DEEP SOUTH" where I grew up and PAT was a TEXAS"AGGIE!!"
Down there in S/E Texas was a bunch of skydivers back in the early 60's Pat hung out with..
Among them was one "Carlos Gene Wallace" .. Don't remember his "D" number right off but I think it was in the 300's??
Photo's 1,2 and 3 are CARLOS GENE!!! #4 is Pat!! (more later) I had heard about Carlos from Herb Golden, Ted Sullivan and a few other jumpers from Hammond, Baton Rouge and generally S/E La. that had gone to Texas and jumped with his Troops!! The stories were wild and need to be on "Steve1's 'Scary Stories from the old days'" post on DZ.com!!
Onward!!!.. We were at "Pat's" House for a party some time in the mid 70's and I asked Pat about "CARLOS GENE??" and told him of my early days, hearing of Carlos and on....Considering that most early So.Cal. Jumpers never heard of Carlos was one thing but I come up and pretty much figured out who was the inspiration for "CARLOS GENE GODFROG!!"
Pat just looked at me and smiled because "I found out!!" He then flipped thru some files and gave me an 8x10 (first foto) and the proof sheet of some old skydiving!!
This it , I still have it and now it's "Yours!!"
There is a lot more to the "Story!!" but that will have to be told at the BAR!! I will need a lot of Whiskey and some time to tell what I know...
I also ask any other AIR TRASH Troops who have some Carlos Gene stories to come forth!!!!!!!

Blue skies,
skybill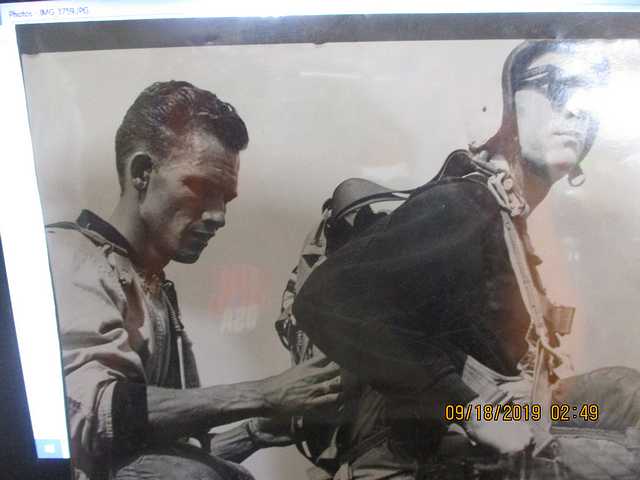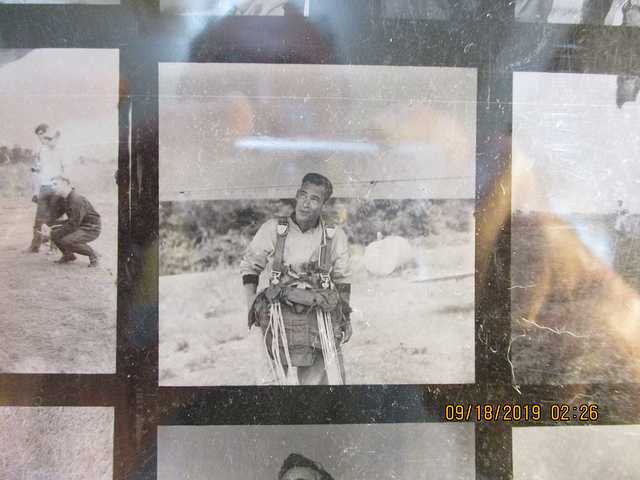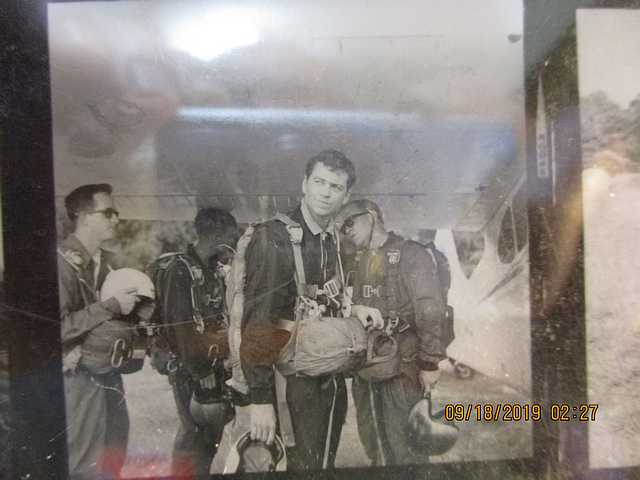 ---
---
Message Posted 9-23-18
from: Jan Works
Dear Friends and Family,
It was one year ago today that Pat Works was inducted into the International Skydiving Museum's Hall of Fame. I thought that those of you who were not present at the ceremony at Skydive Chicago might enjoy the video footage recorded and edited by Skydive TV, the Museum's media partner.
You will find the episodes of the 2017 celebration at:
https://www.skydive-tv.com/2017-skydiving-museum-hall-of-fame-episode-3/
At the bottom of the screen, to the right of where it says "Select Episodes" click the drop-down (red box) and select the third one down, titled "2017 International Skydiving Hall of Fame Celebration Event".
Emcee and Museum President Curt Curtis introduces Pat Moorehead around the 19:30 mark, and Pat's introduction and personal recollections of (our) Pat and his contributions to the sport begin at 20:18. My acceptance on behalf of Pat begins at 23:35.
Enjoy!
Love, Jan
---
Message Posted 8-13-18
from: Bill Deli
Hi Fred,
'Was visiting my friends Kevin and Terry just down the road Friday night!! We were out on the Patio/Bar / "The place to be!!" 'Was just cruzin' along into the AM's.... listening to good tunes, sippin' the Bud Light's and tastin' some cut up fresh, hot "Sour Dough Bread" I just popped out of the oven before I came over!! Terry whipped up some melted hot butter and olive oil dip with fresh herbs!!! OMG was it GOOD!!
'Was sayin' something to Kevin and felt this "THUMP!!!" on my "AIR TRASH HAT brim!!" Everyone started laughing and Terry said,"Bill, There's a 'Tree Frog' just jumped on your hat!!!" Kevin grabbed his phone and took the picture!! Sure enough it was "Carlos Gene!!!!" I took my hat off to get a look at him then he jumped off into the bushes with his compadres!!!
Kevin posted it to my page on "Faceplant",,, "Bill Deli" you can find it!!
I'd have ta' say this has to be an "AIR TRASH FIRST!!!!!!!" So, now in the bushes at Kevin and Terry's lives the "Mascot" of "Dixie Trash!!!!!!!" "HOORAY FOR CARLOS, HOORAY AT LAST,,,,, 'you know the drill!!'"
"Laissez Les Bon Temps Rouler!!!!!!!,"
"Let the Good Times Roll,"
skybill-out
Head Honcho...... "Dixie Trash!!!"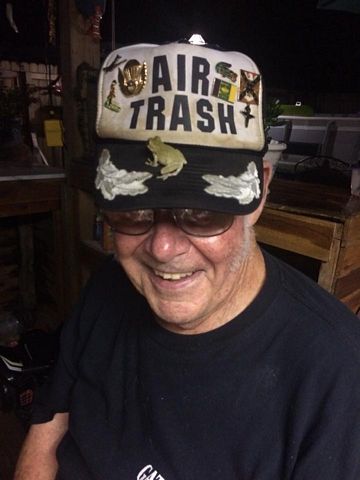 Bill and Carlos Gene
PS.... Yer' all probably wonderin',.... "So, who's 'Carlos Gene???" Well, remembern' our old AT Buddy the late "PAT WORKS" who needs no intro.!!! "Carlos Gene" is "Carlos Gene GODFROG!!!!" .. Anyone remember the "GODFROGS??" There' a "LOT!!!" more to the story but it's already 03:00 Monday here and I got things to do in a while and gotta hit the sack..... I will write up the story and post it to the "History of Air Trash" Page later..... It won't be long and I'll let you know when I do!!
---
more from: Bill Deli

Hi Fred, took this and several others at "Raeford" during my St. Pat's visit... This should be the one!! 'Enclosed also some "Side shots" to show more of the DZ...
The next one is to the left and fwd of the first shot. You see "the Bar" the hanger and office...
3rd is just to the left of the hanger ... that's the "Knights' out there just landed...
last one shows the "school, bathrooms and further down is the "Knights" area..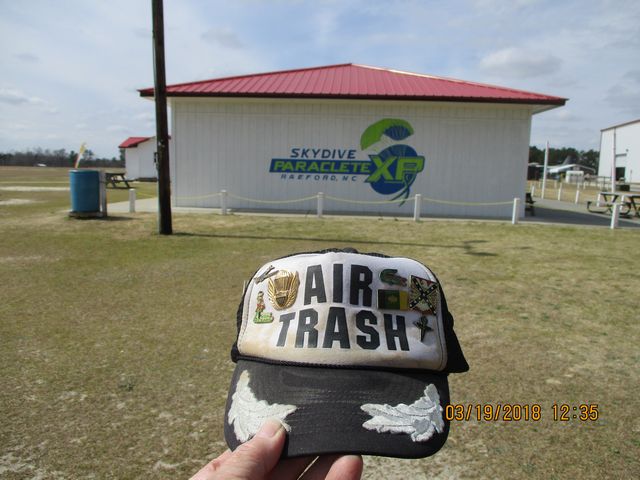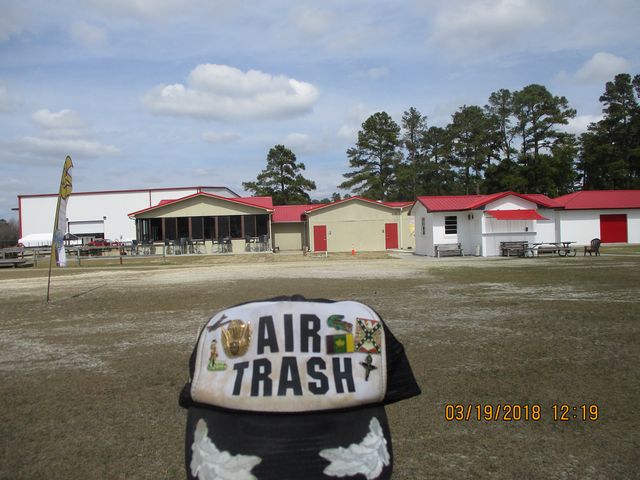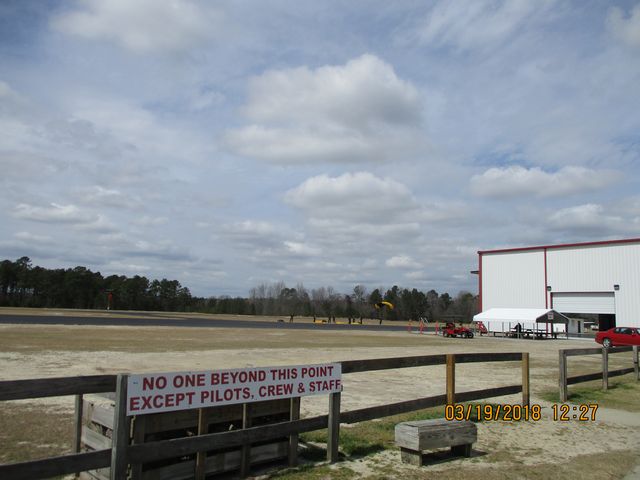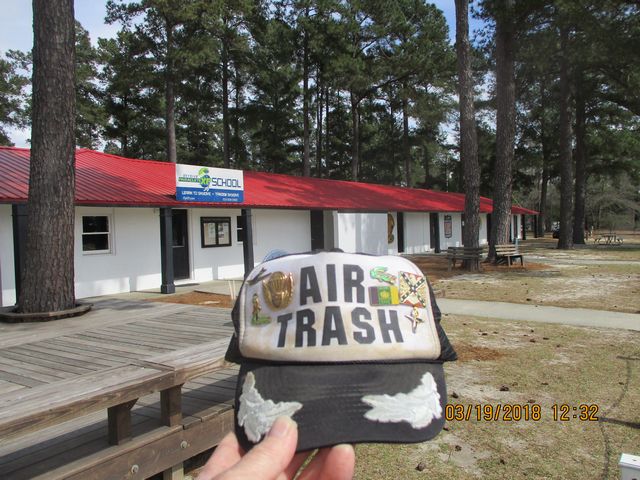 skybill
---
more from: Bill Deli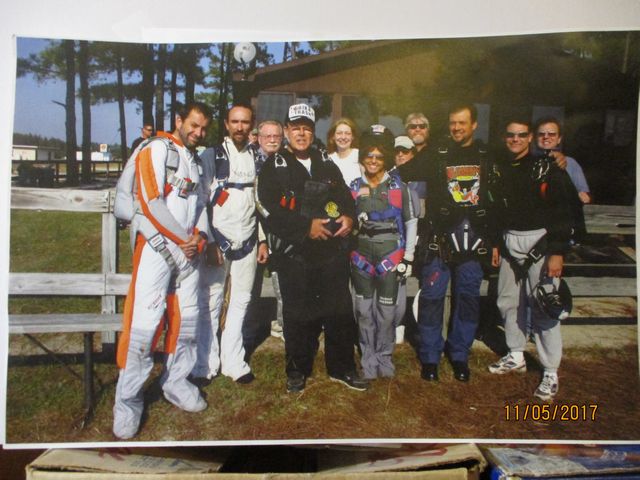 Please note the photo!!!!
This one I would like to post to the "PHOTOS!!" I told the story of "Harold Faulk's" Ash dive .... more later... this photo was "The Group shot" L-R Bob Lewis, then Shaun O'Neil, both who I worked with at "Sunpath Parachutes in Raeford!!," next is the guy with the white moustache... That's Paul "BIG HARRY" Thompson.. owner of "BIG HARRY'S TAVERN, 3030 Ft. Bragg rd., Fayetteville, NC Where we all "hung out!!", next is "Yours Truly in the Black jump suit , "AIR TRASH" hat and holding in my arms the pouch with the "Golden Knights" crest .. holding Harold's ashes!!!!!!" the Lady on my left shoulder is "Annie!!!" Paul's Wife, Lady in the Grey jump suit is Yvette Walters.... "Great Lady Flier, does Great Camera, is wife of Keith Walters, now former XO of the "Golden Knights" and currently Head Honcho of the USSOCOM "PARACOMMANDOS" Parachute Demo Team!!!! (I'll send you a vid of one of their ops next!!) video at the end of message.
BTW, I needed a "CUTE GIRL" to pull open the sack !!! I couldn't have an "UGLY GUY" do it!!!!... Harold would haunt me to my dying day if I did!! "SO!!" Yvette got the job!!!!!!!... on her left shoulder is Joanie... Harold's GF and our good Friend!! behind her is Mike Lee.....then!!! ...Standing there with the "BIG HARRY'S" Shirt and "Johnny K's (former 82nd AIRBORNE Troop who hung out with us at Paul's place) "Spit Shined Corcoran Jump BOOTS!!!!!!!... Is "DAVE PASCHAL!!!!!!!!!!!!!!!!!" Yup!! That's him... His Tandem Master (forget his name at the moment??) and Mike Lee's Brother.... This Photo was taken on 05NOV2005 as you will note this was some time ago.... this was Dave's Tandem intro jump, they followed us .."RIGHT OUT!!" and he was there to watch us pull Harold's Ash Bag!!! BTW... turned out my timing was perfect, it was 05NOV2005 when we finally got everybody organized to get to the DZ and "It was the last Saturday with NICE WARM WEATHER" before "Old Man Winter" started throwing "Noreasters" at us!!
(Ya' gotta' be from NC to understand".....
But to put all this into context, Harold was an "Old Friend" .. now and then he would show up at RAEFORD and watch us jump, .. he would say ," I wanna' do that!!" .. but the cancer got in the way..... Harold passed in September...not long after we had a "Full, Tilt, Boogie" Memorial for Harold at "Big Harry's Tavern" ... Several Bands Played, ..lots of Good friends, good times and Harold's Ashes on the "Band Stand!!"...during the event ...'just happened.. I was telling Joanie and Pau about how in SKYDIVING we took the ashes of our departed friends and released them in freefall!! A week or two later, I stopped in at Big Harry's for a Beer after work.... Paul comes up to me on one side and Joanie on the other, .. Theysay,"Bill, remember how you told us about releasing ashes of friends in freefall??" .. I said,"Yes..?" .. They said,"We think Harold would like that!!!!" .. That's!!!!!!!!!!!how I got the job!!!!!!!!!
Dave Paschal was part of that event!! But he was an event of his own!! We Carry On!! 'Have to "PLAN" a trip to NC just to "JUMP THERE AGAIN!!" Last few trips, the weather was bad, had lots of "FAMILY" to do, you know the drill.. 'Have to do a "ME" trip!!!
I'll keep you posted.......
Blue skies,
skybill
---
Message Posted 7-26-18
from: Bill Davis
Came across a skydiving photo from 1973. Photo by Ray Cottingham.
This is the first all Navy "ten man star" with most jumpers from SEAL Team One. Some to go on, with me, to the US Navy Parachute Team (the Leap Frogs). I am in the red-white-blue jumpsuit on the right... yes, I'm looking at the camera.
Just an old picture to relive my past... but cool.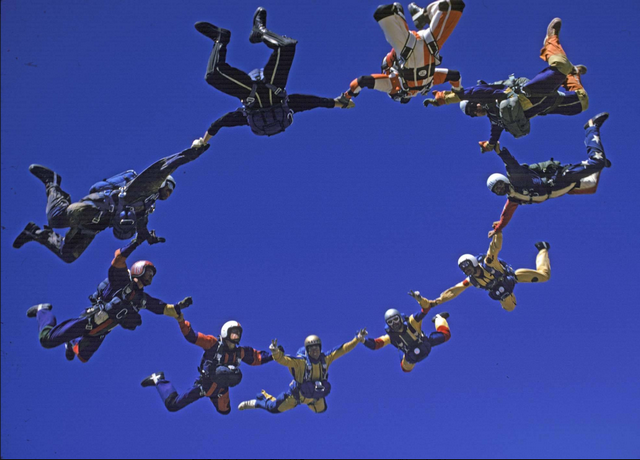 blueskys & fairwinds,
bill davis, scr97
---
---
Message Posted 8-29-17
from: Frank Venegas
Hoping someone can get me the name and number of the photographer(s) who filmed the 2 jumps we made with Steve Fieldings group for Al Frisby's 24 hour Badge, It's been quite a few years, but I would like to get a copy of those jumps.

I am at,
Email: fvscr67@yahoo.com
---
Message Posted 6-2-15
from: Tim Long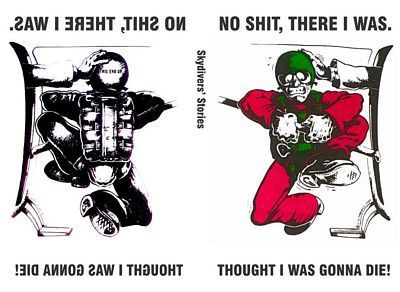 These memorable images, by artist Rob Thundercloud and donated by Tom Sanders are the book cover.

Well, Doug and I have gotten so many requests to do another NSTIWTIWGD book of stories
that we are going to give it a try.

So if you got any you would like to submit to us then email me the story at tim_j_long@MSN.com

Thanks,,
Tim
---
Click HERE to leave a message. Keep it short and Type it exactly as you want it to be seen.