Message Posted 6-25-15
from: John Bull
photos by:
Randy Forbes
On June 6th. Len Zak made his 4000th skydive at Perris, 51 years to the day of his first jump. June 6, 2015 was also the 71st. anniversary of D-Day.


At 84, a week before his 85th birthday, Len poses with a few of his friends.

Congratulations, Zak

Bully


---


Message Posted 5-6-14
from: Larry Walsh

photos by: Randy Forbes

Last month John Bull had a birthday became a member of SOS, Skydivers Over Sixty. John Velardo (right) gives Bully his official certificate and patch.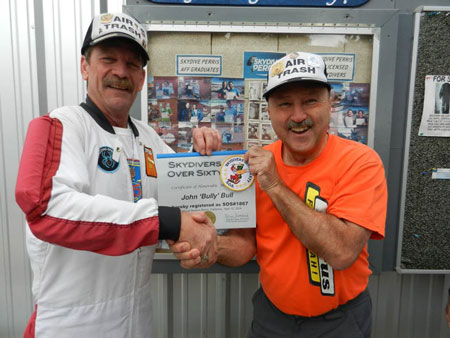 Meanwhile John Velardo does his 1000th Jump and is shown here holding the Air Trash Freefall Sign. Photo by Michelle Velardo.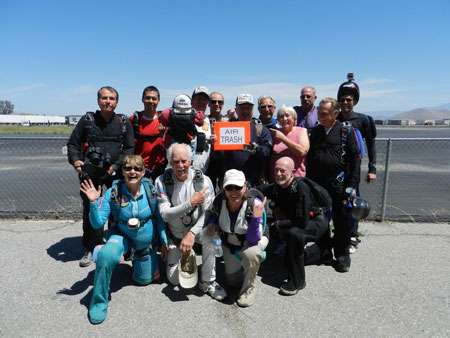 And finally, Pat Moorehead is shown below receiving his 45 Years In The Sport certificate from John Bull. Photo by Michelle Velardo.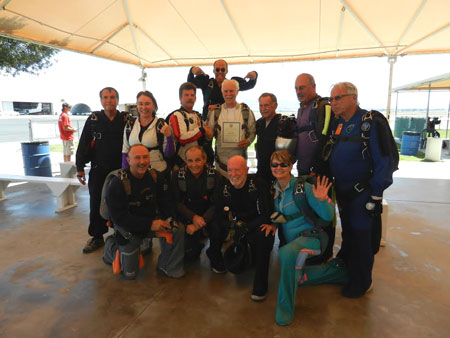 ---